We're on a mission to make automation accessible to all
Our Story
Our co-founders personally experienced the struggle of long days on site and weeks of travel to deployments using traditional integration methods. In 2018, SVT Robotics embarked on a mission: to conquer the integration challenge long plaguing robots and automation.

Now, SVT has cracked the code on integration, enabling companies to swiftly integrate their enterprise systems with disparate automation tech without the usual headaches and delays. Our cutting-edge SOFTBOT Platform stands ready to revolutionize your automation and give you the speed and flexibility that modern supply chains need now more than ever.
The team that makes it happen
Our People
Our company is built on a culture of curiosity and innovation that serves as the foundation of our products. We strive to work as a team and generate simplicity for our customers by creating big solutions that matter.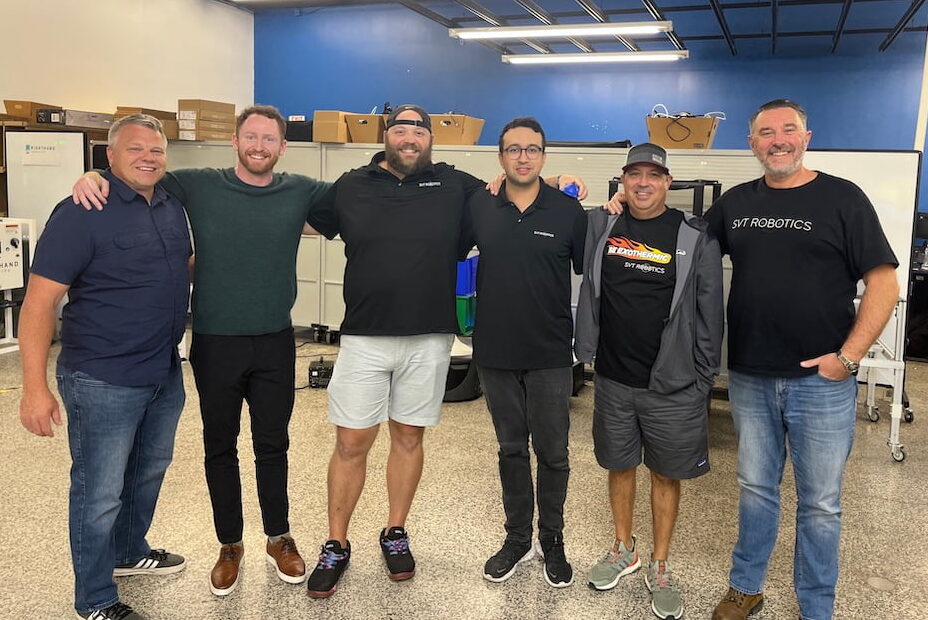 Fostering creativity and innovation
Our Community
We host schools, robotics clubs, and other startups in the Experience Center—doing our part to nurture the future thinkers and creators in tech.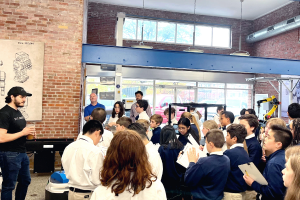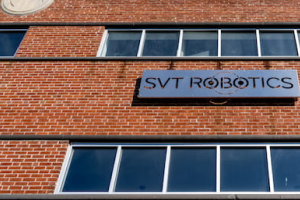 Over 200 years of combined experience
Our Leadership
A. K. Schultz
Co-Founder & CEO
A.K. leads the overall company vision, and product and go-to-market strategies. He's led the design and implementation of high-profile automation projects across multiple industries, giving him a unique understanding of customer needs and how to innovate and drive solutions that truly help to advance their business.
Cole brings a wealth of experience to SVT, including a demonstrated history of assisting founders and private equity-backed organizations. With his expertise and vision in implementing systems, processes, and KPIs necessary to meet strategic goals, Cole is dedicated to driving innovation by providing financial leadership and strategic guidance.
With a background ranging from brand and product marketing to project managing design and deployment of large mobile and autonomous robotics, Jim brings unique and extensive experience working with Fortune 500 and Global 2000 technology companies to launch, market, and advance their products and services.
With an extensive background in robotics, supply chain, and logistics, T. J. brings pivotal expertise and strategic vision to the SVT team. Combined with his notable success in sales and business ops, he's perfectly positioned to help our customers achieve their desired systems outcomes and meet the market challenges they face.
Nick Leonard
Senior VP of Product
With extensive domain and software leadership experience, Nick leads the product organization and vision at SVT. He's an innovative and creative problem solver, possessing a deep understanding of the full business and technical landscape.
Courtney Muller
VP of People Ops
Courtney is a people ops & talent acquisition executive and certified career & leadership coach with over 15 years of experience in the finance, tech, and retail industries. She is passionate about creating an amazing employee experience, partnering with teams to help them perform at high levels, and developing emerging leaders. She holds various certifications in HR & coaching, and most recently became a Gallup Strengths Certified Coach.
David Bates
VP of Technology
David brings to SVT his robust experience in B2B, product-led growth across the supply chain industry. David's background in robotic intralogistics solutions combined with his drive towards customer satisfaction will ensure onboarding optimization for partners and end users, as well as overall growth of the SOFTBOT Platform user base.
Jay Blinderman
VP of Partner Success
Over a 35+ year career, Jay has held sales, product management, product marketing and general management roles for companies in retail grocery, mobile computing, wireless networking, voice-directed work, consumer package goods, healthcare and enterprise software.  Jay has start-up experience with MindSearch and Vocollect, but also has experience at Enterprise level / Fortune 500 companies, including for BMC Software, Cardinal Health, Coca-Cola, Honeywell and Nestle.
Steve Thorne
VP of Product Success
Steve leads the Product Success team, applying his 20+ years of experience in intralogistics to change the way the industry integrates disparate technologies with one another. He loves finding solutions to ease the integration pain of our partners and customers.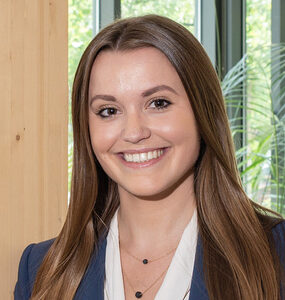 Aidan Hitt
Director of Product Management
Aidan is a product professional with 6 years of experience in research & development and product management. Overseeing SVT's core products, she is most passionate about building a habit of experimentation, the role of behavioral economics in product experience, and scaling problem solving in product-led ways.
Amanda Seiken
Director of Engineering
Amanda has nearly a decade of experience building software applications with a focus on cloud-first architecture and modular design. She uses her mathematics background to guide her teams to find the logical boundaries between systems and build for scale. Her biggest passion is understanding the human element of software development and how organizational design influences the creation of applications.
Anatoly Parchuk
Director of Deployment & Support
Anatoly is a seasoned professional with over 12 years of experience in leading complex deployments within the dynamic landscape of integration and automation in the logistics industry. As the Director of Deployment, Support, and IT Operations at SVT Robotics, he blends technical knowledge with a client-focused approach, ensuring optimal solutions that elevate logistics performance in a rapidly evolving industry.
Brian Stroup
Director of Solution Architecture
Brian joined SVT robotics in January of 2022, and became the Director of Solution Architecture in December of 2022. Brian has experience leading teams focused on automated solution development, requirement gathering, and technical writing. He brings almost a decade of experience in working with a variety of material handling technologies including ASRS systems, goods-to-person technologies, and robotic AMR and AGVs.
Chloë Lind
Director of Marketing
Chloë leads SVT Robotics' strategic marketing initiatives. She has over 12 years of experience in the B2B SaaS space across both startups and enterprise organizations. Her dynamic blend of creativity and data-driven insights uniquely positions her to accelerate SVT's brand and mission.
Eric Thornburg
Director of Project Delivery
Eric is a Portfolio Management/ Execution and Delivery Professional with over 20 years experience in CPG /Supply Chain/ Distribution/ Logistics and Tech industries. He is driven by people, process and tools to deliver on the customer promise – empowering future leaders within the organization and creating raving fans one partner/ one customer at a time.
Kristy Monical
Director of Product Design
Kristy Monical brings over a decade of expertise in front-end web development and UX/UI to SVT. Kristy plays a pivotal role in overseeing SVT's core product and shaping the user journey. Her commitment to the "build, measure, and learn" philosophy underscores her dedication to continuous improvement and innovation. Kristy is passionate about understanding human interactions and delving into the psychology behind them, enriching the user experience with a user-centric approach.
Stay in the know
Subscribe to our monthly newsletter and product updates.